Deputy chief killed in Abyei attack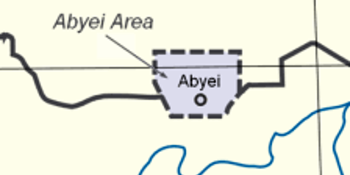 A local community leader was killed in an attack carried out by suspected cattle raiders in the disputed territory of Abyei last week, officials said on Wednesday.
Keilek Kon, Abyei Area's Security Adviser, told Radio Tamazuj that the deputy chief of Marialachak area, Dhieu Majok Aleer was killed in the gun attack in Marialachak area of Rumamer County on Friday.
The official said a 22-year-old man was also abducted by the attackers, adding that the gunmen made away with 15 heads of cattle.
"The young man who has been kidnapped is called Mangeth Arop," he said.
Kon pointed out that the attack was carried out by criminals suspected to have come from Northern Liech State.
Meanwhile Makuei Agok, an MP representing Marialachak constituency in the national legislative assembly, confirmed the killing of Chief Dhieu Majok.
The lawmaker said the attackers also made away with cows.
Cattle raids are common among pastoralist communities in South Sudan.