Death toll rises to 10 in Likuangule attack: Official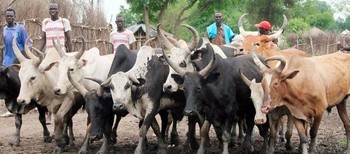 The death toll following last week's attack in Boma's Likuangule County has risen to 10, while 28 others including women and children are still missing, a state official has said.
Boma's Information Minister Deko Konyi last Sunday while in Likuangule said almost 5,000 armed youths in military uniform affiliated to SPLA-IO loyal to Machar of attacking Lokormach payam killing three and wounding one other person.
However, speaking to Radio Tamazuj today Konyi said the number of the deaths had risen and 28 people were reported missing. He said about 7 wounded people are receiving treatment at MSF-primary health care in Pibor town.
The minister also pointed out that over 40,000 residents have been left homeless after their houses were burned to ashes and about 15,000 cattle were driven away by the attackers.
For his part, the rebel appointed governor of Boma State loyal to Machar, Luka Rachu denied the claims saying none of their forces were involved in the attack.
"Those are total lies, our forces did not carry any attacks on civilians in Likuangule as claimed by the government. The attack was between the Lou Nuer local youths and Murle youths. We have nothing to do with the attack and if we want to attack, our forces could have attacked government positions not civilians," Rachu said.