Death toll from Western Lakes ethnic fighting rises to over 50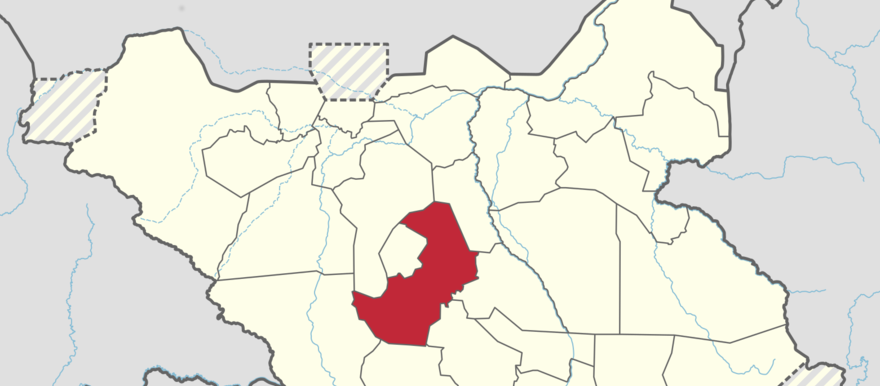 Photo: Western Lakes Map, retrieved from (Google Maps)
The number of people who died from the inter-communal clashes in Aloor County of Western Lakes State has increased to over 50, local officials said Monday.
The original death toll last Wednesday was 23.
Elijah Mabor Makuac, the state police spokesperson, told Radio Tamazuj this morning that gunfight erupted on Wednesday between the Gak and Manuer sections of the Pakam community and renewed on Friday, leaving more than 50 people dead.
"At least 30 people were killed from both sides when fighting renewed on Friday, but the number of the wounded people remains unclear," he added.
"According to preliminary reports, 13 people were killed from the Manuer section while 17 people from the Gak section died on Friday," he added.
Meanwhile, State Information Minister Benjamin Laat confirmed that the number of people killed in fighting between the two sections has risen to more than 50.
"The number of people killed from both sides is increasing because some wounded people died," he explained.
Benjamin, who is also the state government spokesman, has blamed the insecurity prevailing in the area on proliferation of arms in the hands of civilians.
He disclosed that the clashes erupted between both sides last Wednesday when the Manuer section accused Gak of killing a businessman from their side.
The state government official pointed out that the clashes stopped after security forces were sent to control the situation in Aloor County.
In December 2018, local leaders, youth and women of the Gak and Manuer sections agreed to end years of inter-communal conflict.
According to reports, the routine of inter-communal clashes in many parts of the country prevails due to lack of an efficient justice system.