Death toll from Mayom attack rises to 12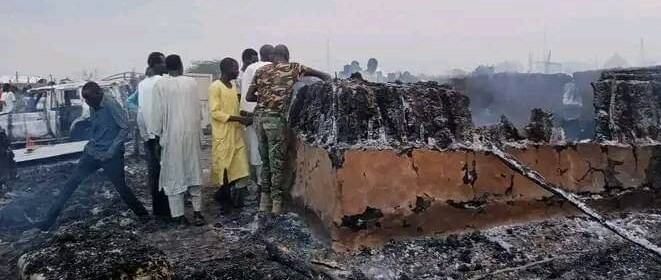 The death toll from Friday's attack by rebel forces on Mayom County of Unity State has risen to 12, a local official said.
On Friday, authorities said an armed group launched an attack on the residence of the county commissioner Chuol Gatluak, killing him and three of his bodyguards.
Five other government soldiers were also reported killed in a separate attack in the area.
However, Wuor Keah, the press secretary of the deceased commissioner, told Radio Tamazuj on Saturday that the death toll has risen to 12 people.
He explained that these include four SSPDF soldiers, four police officers, two wildlife soldiers, area chief inspector Yien Tap Badeng, and another soldier belonging to the South Sudan Opposition Alliance (SSOA).
He pointed out that the wounded people also include three SSPDF soldiers, eight police, and two civilians.
Keah, a former commissioner of Mayom, said the wounded would be evacuated to Juba for further treatment.
"The wounded in critical condition will be evacuated to Juba for further treatment, and those with minor injuries are being treated in Mayom county hospital," he said.
Keah confirmed that the situation had returned to normal after the attack. "The security situation, in general, is calm in Mayom County. Only that the community of Mayom are mourning the death of their commissioner," he said.
Gen. Stephen Buay Rolnyang, who leads a rebel group calling itself South Sudan People's Movement/Army (SSPM/A), claimed responsibility for the attack on Mayom.