Deadly Mayom attack leaves 18 dead, 27 injured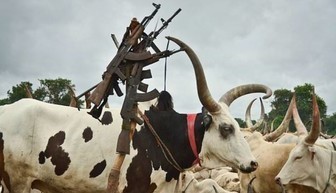 At least 18 people were killed and 27 others sustained gunshot wounds when an armed youth group attacked Mayom County in Unity State on Sunday morning.
"The incident occurred at 3 am. Cattle camp belonging to a spiritual leader called Garang Mut Tura in the Bouding area of Mayom County, killing 18 people on the spot, including six women and girls. 27 people, including 12 children were injured while 429 cows were raided," Stephen Salaam Maluit, the state advisor on peace and security told Radio Tamazuj this afternoon.
He added, "the attackers went away with about 429 cows. While 57 cows were also killed in the crossfire and 68 other cows were wounded."
The state advisor identified the attackers as armed youth from the neighboring Warrap State and said calm had returned to Mayom County despite the incident.
"Now, the situation in Mayom is calm. Youth will not go for revenge. And as the government, we are engaging our counterparts in Warrap state to resolve the issue."
Warrap State Information Minister, Ring Deng, said he could not comment at the moment but his colleague the state youth minister Agok Ayar confirmed the incident without providing details.