CTSAMM says visiting areas of Yuai, Akobo after reported hostilities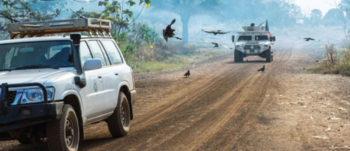 The Ceasefire and Transitional Security Arrangements Monitoring Mechanism (CTSAMM) said it is currently visiting the areas of Yuai and Akobo after reports that hostilities are ongoing there.
The mechanism is responsible for monitoring and verifying the implementation of permanent ceasefire and transitional security arrangements as laid out in Chapter II of the 2015 peace agreement.
The peace monitoring body said in a statement seen by Radio Tamazuj today that it was informed by the SPLA army of the movement of administrative convoys intending to travel through areas of northern Jonglei state.
"Subsequently on the 13th of January 2018, CTSAMM received allegations regarding hostilities in the area where the administrative convoy was said to be," it said.
The body pointed out that it has launched an investigation in the area to ascertain where a violation of the signed cessation of hostilities agreement has taken place.
CTSAMM also said it intends to visit other areas in the vicinity of northern Jonglei, saying it will thereafter report its findings as stipulated in the cessation of hostilities agreement.