CSO urges end to early and forced marriage in Aweil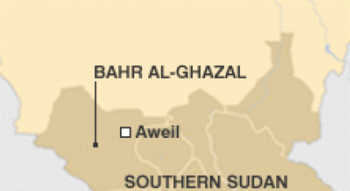 A civil society organization in Aweil is calling on the people of Northern Bahr el Ghazal state to end early and forced marriage, saying the cases are on the rise as parents marry off their daughters for financial benefits.
Suzan Abuk Bak, a representative of the Aweil Development Organization urged parents and the society to stop pressuring their daughters to get married despite the harsh economic situation.
Abuk addressed a one-day meeting organized by Aweil Women Organizations Network to discuss issues related to early and forced marriages in the area.
"I don't think it is good. Sometimes problems force people to marry off their daughter. Sometimes the girls are not ready. The parents force them, even when they go to that marriage they cannot take care of their homes, when children come they bring back the children to you. Many times they will embarrass the parents. Let the girls decide when they want to get married," she urged.
Monica Mawein, chairperson for the social development committee in Aweil assembly said early marriage should end due to the many challenges it poses to the girls who are still children.
"We have seen many challenges faced by these young girls including increased divorce rates all are challenges when a girl is marred below the age of 18 years. The constitution of South Sudan says that anyone below 18 years is a child and is therefore guaranteed the rights of children," she stressed.
The Executive Director for Aweil Pastors' Fellowship Organization Malong Bak Malong stressed that efforts should be exerted towards protecting children against marriage and consumption of alcoholic products in the state.
"We have to stop this forced marriages and early marriages, and also the cultures of alcohol consumption for children. We the parents have to guide and protect our children from the age of 1 month till they are 18 years old," he added.
The meeting was attended by government officials, members of civil society organizations and community representatives.