Cross-border trade suffers due to recent tensions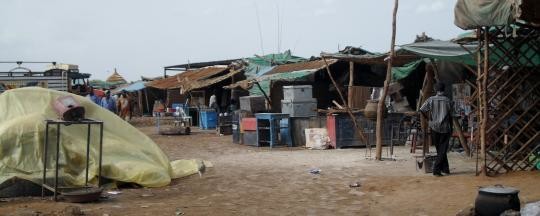 Traders on the Upper Nile and White Nile border areas between Sudan and South Sudan have complained about the impact of recent tensions on trade.
Failure to implement the September agreement between the two parties in demilitarising certain border areas and opening up the borders has been stifling for cross-border trade.
A trader from the area who refused to give his name said the disintegrating relationship between Khartoum and Juba has created discontent along the border and has resulted in the rising price of goods.
The situation has not only affected traders but others too. A citizen in White Nile claimed that expressed his own concerns. "There are complaints about the rising prices of commodities again since the signing of the Addis agreement."
When the September agreement was initially signed, the two parties are said to have been more flexible in border control, allowing some citizens to pass. However, more recently residents around the border between Upper Nile and White Nile have claimed that it has been shut completely.
A sack of flour is said to have increased to 350 SSP from its normal price of 250 SSP. The September agreement required border controls to relax, border regions to be demilitarised and to allow the flow of oil from south to north.
Last week the Sudan Armed Forces repeatedly bombed a contested area on the border between Northern Bahr el-Ghazal state in South Sudan and southern Darfur in Sudan.