Covid-19 vaccines expected in Wau next week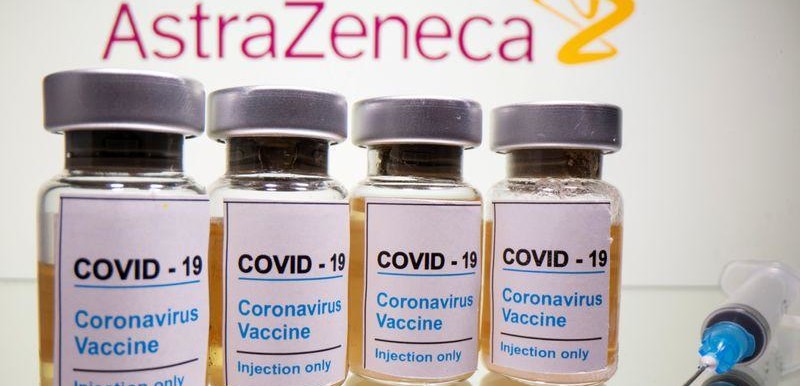 The undersecretary in South Sudan's health ministry has announced that the Covid-19 AstraZeneca vaccines will arrive in Wau, Western Bahr el Ghazal State State next week.
Professor Mayen Achiek, who is on an official visit to Wau to assess the health challenges and find solutions, said health workers and people with underlying medical conditions will be inoculated as a priority.
"We are hoping by next week, the Covid-19 vaccine should arrive here for our health care workers and these are so-called frontline against Covid-19," Achiek said.
Achiek further said the first consignment of the vaccines will also serve Warrap and Northern Bahr el Ghazal states and advised those eligible to turn up for immunization although infection rates have dropped in recent days.
"We got a good report last Monday with the honorable minister, we got a good report of Covid-19. The rate is not as alarming as it was in February and that does not mean that we are going to sleep, we have to be vigilant," Achiek pointed out.
According to Western Bahr el Ghazal health ministry, there are about 1,000 health workers to be vaccinated, although the number of vaccines the state will receive remains unclear.
Some workers who spoke to Radio Tamazuj on their readiness for the vaccine said the vaccine is very important because it protects them from contracting the virus.
"We are glad that the first phase arrived in Juba and some of the frontline workers, our colleagues received at the hospitals in Juba and probably next week as announced by the undersecretary, I will receive. We are ready to be vaccinated," said Dr. Natale Masmino Uchin of Wau Teaching Hospital.
"If the vaccine reaches here, I will be the first person to receive it because it protects people as everyone knows," Veronica Lawrance, a clinical officer at the Wau Teaching Hospital said.
South Sudan received the first batch of its 132,000 doses of AstraZeneca Covid-19 vaccines from the COVAX facility, and another 60,000 doses donated by African Union (AU) through African Centre for Disease Control late last month.