Covid-19 vaccination campaign underway in Bor town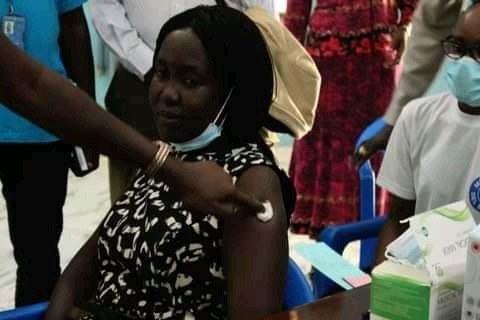 A Covid-19 vaccination campaign is underway in the Jonglei State capital, Bor town.
The drive was launched at the state health ministry on Monday morning after receiving a consignment of 1,500 doses of the AstraZeneca COVID-19 vaccine last Friday.
Dr. Samuel Majur, the director-general at the Jonglei health ministry, told Radio Tamazuj Tuesday that the exercise has been going without hitches and that about 100 people have already received their first jab.
"Yesterday we launched the Covid-19 vaccines in Jonglei State. As of this (Tuesday) evening, the number of those vaccinated surpassed 100. And on Monday, we vaccinated 42 people," he said.
The health official urged the locals to turn out for the drive as he emphasized that the vaccine is safe and that it will provide protection against the Covid-19 virus.
"The health minister, followed by the acting governor, and the rest of us were vaccinated. The vaccines are safe. We want everyone else to come to the ministry for vaccination. By next week, we will distribute the vaccines to the rest of the primary health care units in the state," he added.
An elderly Bor resident, Ezra Mayom, 76, assured the Jonglei people of the vaccine's safety after receiving his first dose Monday.
Mayom, a lawmaker at the state legislative assembly, urged the local population to turn out for the drive.
For his part, Dr. Bol Chaw Manyang, the medical director at Bor State Hospital, said, "I received my first dose less than two hours ago. I was the 92nd person to get vaccinated. People are turning out in a big number. That vaccine is safe. The only side effect I am now experiencing is dizziness."
The medical doctor urged all the state residents to get their jabs, as the vaccination is the only way for them to return to a pre-Covid-19 way of life.