COVID-19:'Prophet' Abraham Chol sentenced to 1 month in jail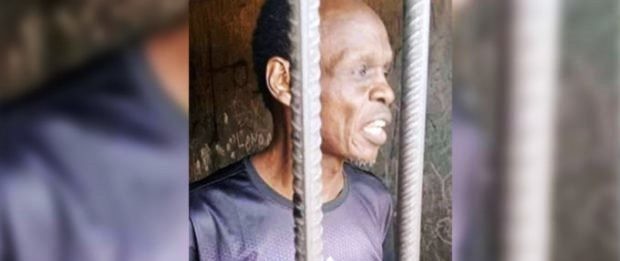 File photo: Abraham Chol
South Sudanese self-proclaimed prophet Abraham Chol was on Thursday sentenced to a month in jail for defying a ban on congregations to prevent the spread of COVID-19.
Pastor Abraham Chol Maketh of Cush International Church was arrested by police in Juba on Sunday for defying coronavirus-related bans on large gatherings.
Police Spokesman Daniel Justin told Radio Tamazuj on Thursday that the pastor was charged with public nuisance and violating the order banning public gatherings.
"He [Abraham] was convicted and sentenced to one month in prison. He also apologized to the police and the judge for what he said earlier. If the ban is lifted, he will continue with his prayers and open his church," Daniel said.
Philip Anyang Ngong, a renowned South Sudanese human rights lawyer, questioned the charges that were leveled against Mr. Abraham Chol.
"Chol is a South Sudanese citizen who is entitled to his religious right under the constitution to pray anywhere," he said.
The lawyer expressed dismay at the way police handled the religious leader. Anyang has strongly urged the government to enact a "COVID-19 law".
South Sudan's government banned social gatherings to ensure social distancing and asked Christians and Muslims to observe the restrictions and pray at home.
South Sudan has now recorded 35 cases of coronavirus or COVID-19.
The virus is spread when an infected person coughs or sneezes and the droplets land in the mouths and noses of another person.
A person can also get infected with coronavirus by touching a surface or object that has the virus on it and then touching their own mouth, nose, or their eyes.
The most effective ways to protect yourself and others against COVID-19 are to frequently clean your hands, cover your cough with the bend of elbow or tissue, and maintain a distance of at least 1 meter from people who are coughing or sneezing.