COVID-19: Persons with disabilities in Northern Bahr el Ghazal decry neglect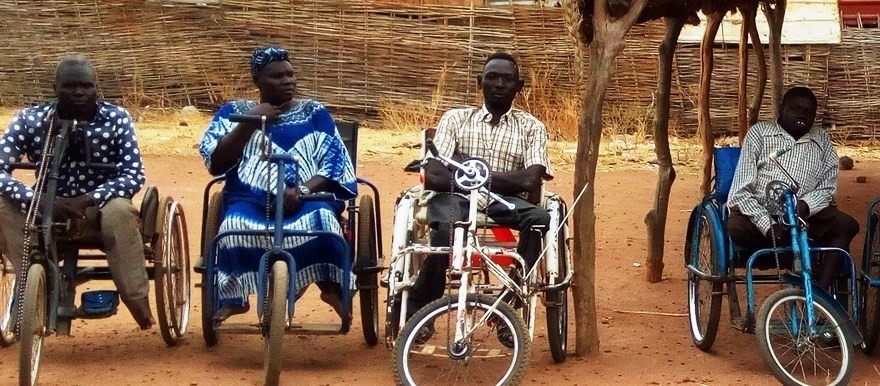 File photo
Persons with disabilities in Northern Bahr el Ghazal said they feel neglected, adding that they have not seen any government interventions to cushion them from the effects of coronavirus.
Abuk Kuc, a disabled person in Aweil town, told Radio Tamazuj on Wednesday that they are currently living in deplorable conditions after their requests for support from authorities were rejected.
"There is no assistance because coronavirus disease has suspended everything. If you submit your request to government they tell you go and return later. They do not want crowding," Kuc explained.
Santino Ajoung, another disabled person, said he could not explain why partners are abandoning them during the current situation.
Moses Kiir Yum, the representative of persons with disabilities in the state, confirmed the lack of support from the government and partners.
He said disabled persons should be aided with food items, spare parts for bicycles and awareness creation on dangers of COVID-19.
Government officials in the state could not immediately be reached for comment.
South Sudan has so far recorded 481 cases of COVID-19, five deaths while six patients recovered from the virus.