Covid-19:Over 400 schoolgirls impregnated during lockdown may drop out of school in Warrap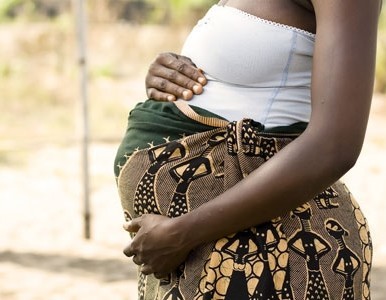 Authorities of South Sudan's Warrap state fear that at least 463 schoolgirls impregnated during the national Covid-19 lockdown may drop out of school, as the government announced the partial resumption of learning.
In April this year, the South Sudanese government imposed a partial lockdown closing all learning institutions, banning social gatherings and worship institutions to help curb the spread of the disease.
But on the 5th of October, the South Sudan national Ministry of General Education and Instruction announced the partial reopening of schools across the country, starting with candidate classes.
"We have in Warrap state 463 girls impregnated during the closure of all the schools because of COVID-19," said Kuanyin Kuanyin, the Coordinator for partners in Warrap state Ministry of Education. "Amongst these numbers, 180 girls were registered as candidates from primary eight (8) and senior four (4) ready to sit for their final examinations at the end of 2020."
Kuanyin told Radio Tamazuj that the ministry and education partners will ensure the 180 candidates sit their exams.
"We are working with partners to ensure that we counsel all these girls so that they sit in the upcoming exams. We do not want them to drop out; we will use all the available means to make sure that they come back to schools," he assured.
According to a report released by the Support Peace Development Initiative Organization (SPIDO) in Juba two months ago, more than 1,500 teenage school girls have been impregnated or married-off in South Sudan since the Covid-19 pandemic lockdown.
Speaking during the reopening of schools in Kuajok early this month, Deborah Oduel, the Director-General of defunct Gogrial State Ministry of Education, said students impregnated or married during COVID-19 lockdown are likely to miss lessons due to stigma.
Deborah urged the affected students, especially candidates to report to school.
"The girls who have not come are carrying babies in their wombs because of Covid-19 disease because they became housewives. But we are telling them that is not the end. Our doors are opened to those who are married and those who are impregnated," she said.
She also appealed to parents and husbands to allow their daughters and wives to resume learning.
Bakhita Abyei, a 16-year-old girl who is a class eight student at Bright Star Primary in Kuajok said girls dropout of studies because their parents do not cater to their school needs such as school fees, uniform, textbooks, exercise books, shoes, and others.
Abyei, who spoke on behalf of her colleagues, further stated that many girls get impregnated early because their male counterparts disturb them.
"I am telling the girls who have dropped out of school to come back for studies and not to shy away from asking for school requirements from their parents," she concluded.
While blaming both the girls and boys, Warrap State Governor Bona Panek Biar, equally faulted parents, and teachers saying they have a responsibility to offer proper guidance to their teenagers on the importance of education and the dangers of early marriage.
Governor Panek advised girls to resist temptation, embrace education, and benefit from the 35 percent affirmative action earmarked for womenfolk in the country.
"Girls have a bright future. The women are given 35 percent, who is going to occupy the positions of 35 percent? Yes, it is difficult to endure it but try to do it," he appealed.
Nyanut Madut, the Director-General for the state Ministry of Gender, Child and Social Welfare in the defunct Gogrial State said most of the pregnancies in Kuajok might also be a result of rape.
She attributed the increase in the number of pregnancies to the lockdown saying schools kept the young adults busy.
"When the girls were in schools, they were busy with studies and various games. They didn't have chances to indulge in negative practices and so, we squarely link girl's pregnancies to COVID-19 lockdown," Nyanut said.
"With NGOs help, we shall go to the grassroots to talk with the public to allow their daughters to return to schools.
Awel Akok, the chairperson of the Women Association in the defunct Gogrial state blamed the COVID-19 pandemic lockdown and parents for not controlling their daughters. She calls on the impregnated school girls to come back for studies.
She said, "I appeal to girls who became pregnant not to shy away from school, saying they are spoiled and they cannot return to schools. Your brain is good and we dearly need your brain to take this country of ours to the next level."