Covid-19: 6 patients escape from Yirol hospital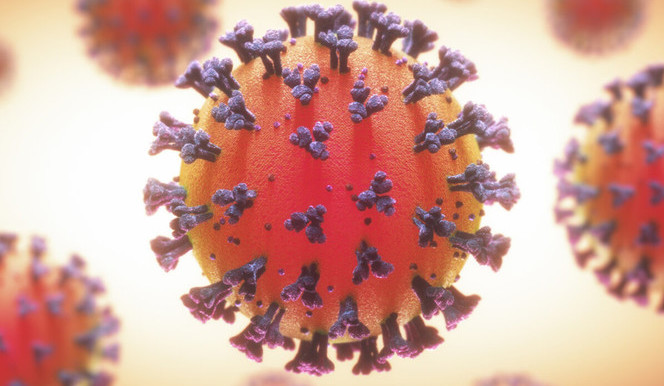 Health authorities in Lakes State have confirmed that six Covid-19 positive patients escaped from an isolation center in Yirol Hospital last week due to fear of stigmatization and lack of food.
Doctor Mabor Kok told Radio Tamazuj that one of the patients was in critical condition.
"There are three reasons which make these coronavirus positive people escape. One is denial because many people deny having coronavirus and they leave the hospital. Secondly, those who tested positive for Covid-19 fear stigma because it becomes like HIV and the third one is lack of food to eat, but the World Food Program (WFP) and CUAMM international have provided food rations for all coronavirus positive cases in Yirol hospital, and they cook for themselves," he explained.
He appealed to the general public to observe Covid-19 preventive measures like social distancing, avoiding overcrowded public places, wearing facemasks, washing hands regularly with soaps, and remaining at home.
Dr. Mabor said there are organizations responsible for Covid-19 in isolation rooms and these organizations include the CUAMM International rapid response team which is also responsible for awareness.
The medical director in charge of Yirol Hospital, Dr. Akec Nhial, however, said one of the Covid-19 positive patients who escaped from the hospital succumbed to the novel virus on Wednesday.
"The relatives brought that patient back to the isolation room yesterday (Tuesday) but unfortunately he died this morning and was taken for burial by the relatives," Dr. Akec said.
He said many people who test positive for coronavirus always deny contracting the disease and leave the hospital immediately because they do not want to stay in the isolation room.
"Most of the people deny being coronavirus positive. Others claim that it is a normal flu and fever, while others run away because they look at the isolation room and its environment as very strange," Dr. Akec said.
The medical director said CUAMM International is the lead organization that supports coronavirus management for positive cases together with the ministry of health and Yirol hospital medics while a rapid response team is responsible for risk management.
The acting commissioner of police in Yirol Town, Andrew Maghor Deng, said the report of six people escaping from an isolation room in Yirol hospital last week has not yet reached his office.
"I will send members of the Criminal Investigation Department today to find out those that escaped from the isolation room," Deng said.
The police officer said his men are ready to bring back the coronavirus patients who escaped from isolation in Yirol hospital and that the law enforcement agencies are implementing the Covid-19 measures.
"We have banned nightclubs, football, and public gathering since we received orders to implement Coronavirus measures in Yirol," Deng said.
Yesterday alone the ministry of health recorded 193 new cases bringing the total number to 6,277 and no deaths.