COVID-19: 30 inmates temporarily released in N. Bahr el Ghazal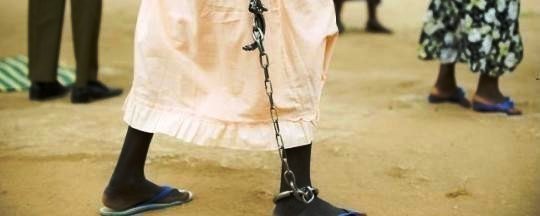 Authorities in Northern Bahr el Ghazal State have temporarily released 30 inmates as part of efforts by the government to contain the spread of the coronavirus pandemic.
South Sudan has so far recorded a total of 2,490 cases of coronavirus, with 47 death cases.
The Aweil Central prison director, Major General Dhieu Luac Akok, told Radio Tamazuj on Thursday last week that it is important to decongest prisons.
"They are supposed to be 60, but many of them were separately released on July 17, 2020. It must be done because the prison is crowded and we want to avoid coronavirus," Dhieu explained.
Last month, South Sudan's Vice President, Hussein Abdelbagi visited the prison and agreed with the Attorney General that the large numbers of the inmates be reduced to contain the spread of COVID-19.
Majok Deng Majok, one of the released inmates, thanked the Vice President for advocating for the release of inmates in Aweil prison.
Aweil Central prison was built in the 1970s to accommodate 150 prisoners but currently has more than 500 inmates.