ENTEBBE/UGANDA -
4 May 2021
'Countries on River Nile course must plan together for sustainability'– Museveni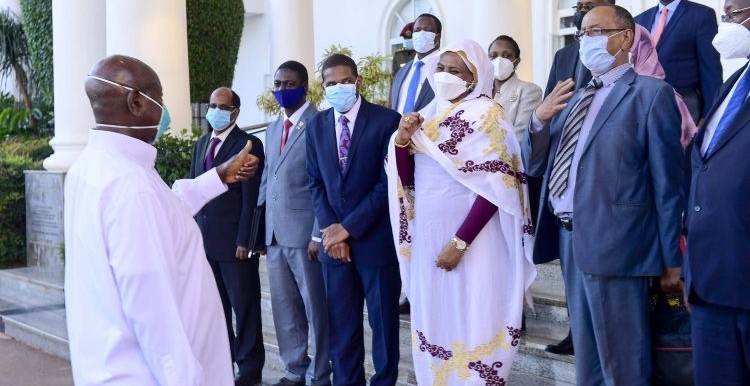 President Yoweri Museveni has said that the countries on the course of the River Nile must plan together for the sustainability of the water of the Nile, Uganda's NilePost reported yesterday.
"The River Nile is not for sovereignty. It is for common use as an asset. Its sustainability requires strategic discussion and planning by the stakeholders to reinstate the volume of the water by working on the environment and wetlands that are part of the water cycle. The biggest problem affecting the river is environmental degradation," he said.
President Museveni was on Saturday meeting Dr. Mariam al-Sadiq al- Mahdi, a Special Envoy from the Transitional Sovereignty Council Chairman and army commander, Lt Gen of the Republic of Sudan, Lt. Gen. Abdel Fattah al-Burhan. Mariam is also Sudan's Foreign Affairs minister.
The two discussed bilateral issues towards strengthening cooperation between the two sister countries in a meeting that took place on May 1, at State House Entebbe.
Museveni said, "The increasing population has attacked the wetlands and natural vegetation for firewood and practicing primitive agriculture. There is a need to rationalize the use of the Nile; handle the matter in totality by the leaders of the member countries."
For her part, Mariam said, "Egypt and its historical rights inherited from the British government over the Nile river should be discussed on a round-table. It is Africa to find Africa solutions to Africa problems approach."
She further assured President Museveni that the Sudanese government is working hard to ensure peace and stability in the region.