Conditions worsen as Blue Nile air raids increase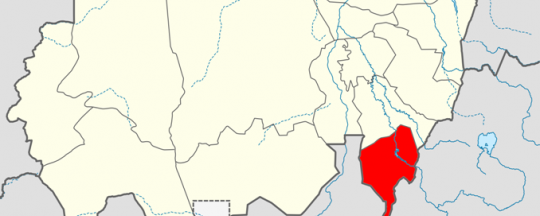 The Sudan Armed Forces (SAF) increased their aerial bombardment campaigns in Blue Nile on Friday while civilians report the deteriorating humanitarian situation they face as a result of the loss of vital services.
Speaking anonymously to Radio Tamazuj, a community elder from Yabous in Blue Nile claimed the area is frequently attacked by SAF's infamous Antonov planes.
"What is facing us here in the areas of Yabous and Jirdan of Kurmuk Town is the aggressive aerial bombardment by the SAF Antonovs," claimed the resident. He added that "As a result of the attacks we lost two children at Yabus and three others at Jirdan area three days ago."
Local people have complained about the lack of services and deteriorating situation, claiming that hundreds of citizens are suffering from a severe shortageof food and medicine. Reports from the area suggest that children and mothers are particularly in danger.
Musa Yusuf, a mayor in the southern Kurmuk area, told Radio Tamazuj that in his constituency three or four children die each day from preventable hunger or disease. "We are waiting for any humanitarian assistance if possible," he explains.