Complaints over underfunding for wildlife in Tonj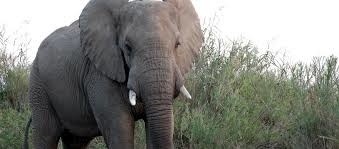 A senior wildlife official in Tonj State has complained that limited resources are directed towards wildlife protection in the state.
Speaking on Radio Tamazuj's Agriculture and Wildlife programme on Wednesday, Thiep Abel, deputy director of the wildlife department in Tonj State said that the wildlife sector in Tonj requires enough resources to effectively carry out its operations.
"Now we don't have a car, so our mobility is a challenge especially when something happens in remote areas. Also, wildlife officers don't have enough guns," he said.
"Our officers are unable to stop poachers because they are not well-equipped, so we cannot arrest anyone," he added.
Thiep complained that wildlife poaching is a great challenge facing his department. "Over the past few days, some soldiers took one rhino. We don't have the capacity to protect our wildlife," he said.
The complaining wildlife official called upon the government to provide them with equipment, saying they have been calling on the relevant authorities to help them but there has been no positive response so far.
He pointed out that Tonj is home to elephant, buffalo, rhino and other species.