Commodity prices drop as Pibor traders use alternative route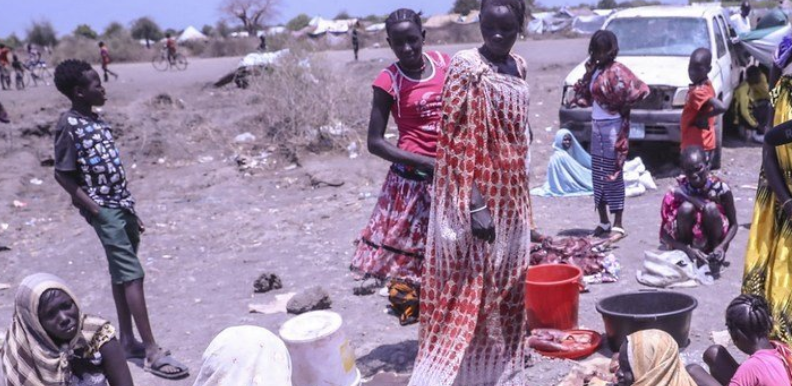 Women at a market in Pibor. (UN photo)
The prices of basic commodities in Greater Pibor Administrative Area's (GPAA) capital, Pibor town, have sharply dropped as traders resorted to supplying the town through Eastern Equatoria State a month after the Juba-Pibor road shutdown over insecurity.
Zechariah Nyiboy, the head of the GPAA chamber of commerce, told Radio Tamazuj Wednesday that there was a drop in commodity prices after weeks of shortages in Pibor.
"Two weeks ago, we started receiving convoys of trucks loaded with goods through the Jebel Boma road because the Juba-Pibor and Juba-Bor roads are closed," Nyiboy said. "Now, a 50 Kg sack of sugar and flour dropped to SSP 42,000 from 73,000 some weeks ago while 20 liters of oil decreased from SSP 40, 000 to 28,000."
He however called on the government to reopen the Juba-Pibor road saying prices are still high for the local consumers because of the long hauling distance from Eastern Equatoria State.   
A local government official, Nyany Korok, said the continued closure of the Juba-Pibor road has led to suffering.
"We received five truckloads of goods last week. Although there is a drop in prices, our life in Pibor is difficult because of the road closure. A road is government property so we do not understand why the national government is silent over this issue," he said.
For his part, Lokali Amae, the GPAA chief administrator, said they are engaging the national police leadership to help provide escort for traders.   
"I sent the local government minister and the Pibor mayor to Juba about the issue. They have an appointment with the Inspector General of Police so they will meet tomorrow to resolve the issue," Amae said.