Commodities prices increase in Bor, Jonglei state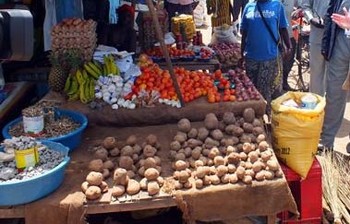 Prices of essential commodities have increased in the town of Bor in Jonglei State while the cost of foreign exchange has also risen in the area, according to the chamber of commerce.
Speaking to Radio Tamazuj on Friday, Mabior Kuol Ajok, the monitoring officer for Jonglei's commerce chamber said 25 prices of commodities have increased sharply in the market.
He explained that the prices of a sack of sugar and beans have increased by 1,000SSP since last week. He pointed out that the price of a sack of sugar was 6,500 but it has now increased," he said.
The official lamented that the decline of purchasing power has dropped dramatically in the recent weeks in the town of Bor.