Commissioner's top security guard shot dead in Baggari County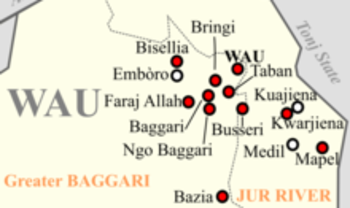 A top bodyguard in charge of protection for the Baggari County Commissioner was killed in an attack by gunmen on Saturday morning, a local official said.
The deceased was identified as Peter Mungu.
Baggari County Commissioner Taban John Gou told Radio Tamazuj on Sunday that an armed group believed to be from the opposition had launched an attacked on Bringi Payam in Baggari County of Wau State on Saturday.
He pointed out that the security situation returned to normal after the incident. He added that security forces had already been deployed to provide security in the area.