Cluster bombs found in South Kordofan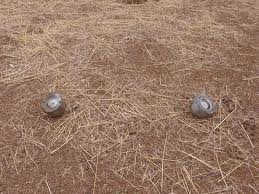 Human Rights Watch has called for an investigation after a cluster bomb was found in South Kordofan.
The organisation calls for Sudan to join the international convention banning the use of such weapons.
Director of the Arms Division at Human Rights Watch and chair of the Cluster Munition Coalition, Stephen Goose said, 'Sudan alleged that it had no cluster bombs, so why were cluster munitions found on Sudanese territory?'
The human rights body demanded that the Sudanese government investigate this incident and explain the causes and circumstances, as well as investigate allegations of prior use of cluster munitions.
Sudanese army spokesman Al Sawarmi Khaled Saad denied the Sudanese army had used bombs in South Kordofan, and said it does not use such weapons stressing that Sudan is committed to the international conventions banning this weapon.