Clashes reported in Maridi state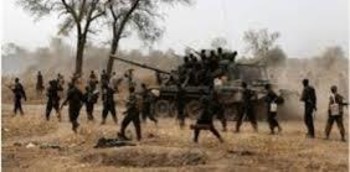 Authorities in South Sudan's Maridi State have reported exchange of fire in Kozi County on Wednesday.
Peter Saki, Minister of Information in Maridi State, told Radio Tamazuj that there were clashes between SPLA-IO forces and NAS rebel fighters in Mundubai area, located about 10 miles away from the town of Maridi.
He said this morning. "Yes, forces loyal to General Thomas Cirillo attacked SPLA-IO forces in their base on Wednesday. NAS forces are not happy with the signed peace agreement."
The government official said the attackers were repulsed by SPLA-IO troops, adding that the fighting lasted for 30 minutes. He further said displaced villagers have returned to their homes after the security situation returned to normal.
"The security situation is calm. Maridi State has received three airplanes, so I want to assure the public that the security situation is stable," he said.
Meanwhile Lam Paul Gabriel, spokesman for the SPLA-IO group confirmed the fighting in Kozi County on Wednesday morning. "We were attacked by forces loyal to Thomas Cirillo in Mundubai area, but they were repulsed," he said.
Lam reported no casualties.
NAS spokesman Suba Samuel was not immediately available for comment.