Clashes erupt in Pagak as rebels battle to retake main stronghold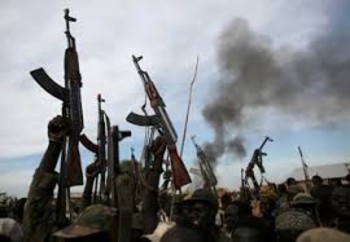 Clashes erupted Friday morning between government and opposition troops in Pagak as rebel fighters attempted to retake their main headquarters, which was seized by government forces last week.
Rebel deputy spokesman Lam Paul Gabriel told Radio Tamazuj this afternoon that heavy clashes rocked Pagak this morning as their troops launched a surprise assault on government forces in order to regain their main headquarters.
"We attacked the area in the morning and clashes are still ongoing. The government forces are withdrawing from Pagak," he said.
Bol Ruach Rom, a government-appointed governor of Maiwut state, confirmed that their forces came under attack by the opposition in Pagak town early morning.
"They returned back again and attacked us around 12:00 pm but we repulsed them. We are now in Pagak town," he said.
The government official pointed out that five rebel soldiers were killed during the clashes while four soldiers were wounded from their side.