Civil society alliance urges government to unblock access to four media outlets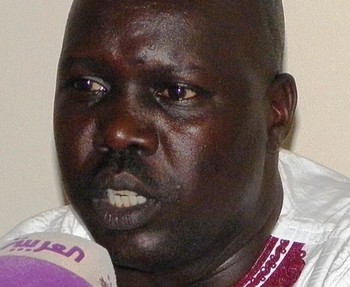 File photo: Akuoch Ajang
The chairman of South Sudan's Civil Society Alliance (SSCSA) Akuoc Ajang has expressed concern over the recent decision by South Sudan's government to block access to the website of the news service Radio Tamazuj.
In July, South Sudan government said it blocked websites of at least four independent media outlets over claims "they have been disseminating subversive material."
Speaking to radio Tamazuj on Thursday, Ajang said the civil society group in South Sudan believes in press freedom, urging the government to unblock the independent media outlets.
He pointed out that Radio Tamazuj and Sudan Tribune are peace messengers and mirror of the people of South Sudan including the government.
Ajang further said that Radio Tamazuj is the only media outlet that brings trusted news to the people of South Sudan.
Edmund Yakani, the Executive Director of Community Empowerment for Progress Organization (CEPO), had expressed concern over the blocking of news websites in South Sudan.
He urged the relevant authorities in South Sudan to unblock the four news websites.
In June, Zain South Sudan, the country's leading telecommunications operator has confirmed that the Radio Tamazuj website had been blocked inside the country on orders of South Sudan government.