Citizens complain of food shortage in Blue Nile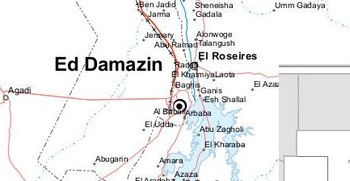 Citizens in Al-Gaissan locality in Sudan's Blue Nile state said there is shortage of food commodities in the markets since top army officials in the area took charge of importing food items there.
Speaking to Radio Tamazuj on Tuesday, several citizens said since the beginning of November, food commodities have been scarce, leading to the suffering of many families while others have been forced to cross the Ethiopian Border in search of food.
Traders have accused the army officials involved in the importation of food commodities of restricting the number of trucks that bring food to the locality every week causing the artificial shortage of food.