Citizens complain of bread shortage in Blue Nile capital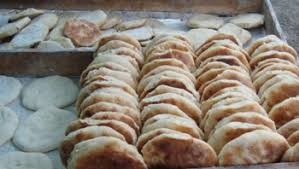 Sudanese queued outside empty bread shops in Damazin town in Sudan's Blue Nile state during Eid al-Adha holidays after months of scarcity.
Speaking to Radio Tamazuj on Thursday, several local residents of Damazin town said that most of the bakeries had been closed due to shortage of flour, pointing out that the crisis lasted for more than two months now.
Elsewhere, Local residents of Al-Ruseires, Wad al Mahi and Geissan areas also complained about shortages of bread.
Sudan's financial woes have worsened since South Sudan seceded in 2011, depriving Khartoum of three-quarters of the oil output it relied on for state revenue and foreign currency.