ADDIS ABABA -
31 Aug 2018
Cirillo's group refuses to initial final peace deal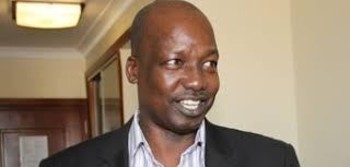 The opposition National Salvation Front (NAS) led by General Thomas Cirillo has rejected the final version of the peace agreement with the government, citing unresolved outstanding issues in the peace document.
On Thursday, opposition leader Riek Machar and the South Sudan Opposition Alliance (SSOA), an umbrella group for nine opposition entities, initialed the document in Khartoum with reservations.
"We want to make it categorically clear as NAS that, though SSOA interim Chairman initialed the agreement on behalf of SSOA, NAS is not part of that initialing exercise; and we have made our position clear to SSOA leadership and to the IGAD," Suba Samuel Manase, the spokesman of NAS said in a statement seen by Radio Tamazuj today.
Manase further said the Khartoum round of talks on governance has fallen short of addressing the root causes of the conflict in South Sudan, pointing out that the peace deal in its current form is a recipe to more conflict.
However, the group reiterated its commitment to engage in negotiations that will contribute to comprehensive and sustainable peace in South Sudan.
"Therefore, we appeal to our members to remain calm and vigilant as your leadership work hard towards achieving dignified peace," Manase said.