Cirillo's group captures two areas from Machar's faction in Kajo-Keji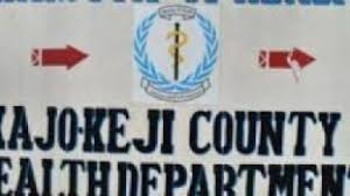 The National Salvation Front (NAS), a rebel group led by Gen. Thomas Cirillo Swaka, has captured two areas from Machar's SPLA-IO faction in Yei River State on Tuesday morning, a rebel spokesman allied to Machar said.
Lam Paul Gabriel, deputy military spokesman of the SPLA-IO forces, told Radio Tamazuj on Wednesday that the armed opposition group allied to Cirillo had attacked their positions and captured Bori and Sokare areas in Kajo-Keji County from their troops.
"They took our areas on Tuesday morning. This incident happened after we had repulsed government troops in Mundari area," he said.
He pointed out that Cirillo's forces also captured the office manager of the SPLM-IO-appointed governor of Yei and a Brigadier General called Lomana during fighting. He added that the attackers also killed two soldiers from their side.
However, Gabriel did not give more details about the clashes.
For his part, a senior member of the NAS rebel group who preferred anonymity confirmed that they clashed with forces allied to former vice preside Riek Machar.
He pointed out that they managed to capture two areas from the SPLM-IO faction allied to Machar in Kajo-Keji County.
The opposition official claimed that the fighting was a response to an attack launched by Machar's group on their defensive positions in the area.