Churches hold Palm Sunday services in Bor despite ban on gatherings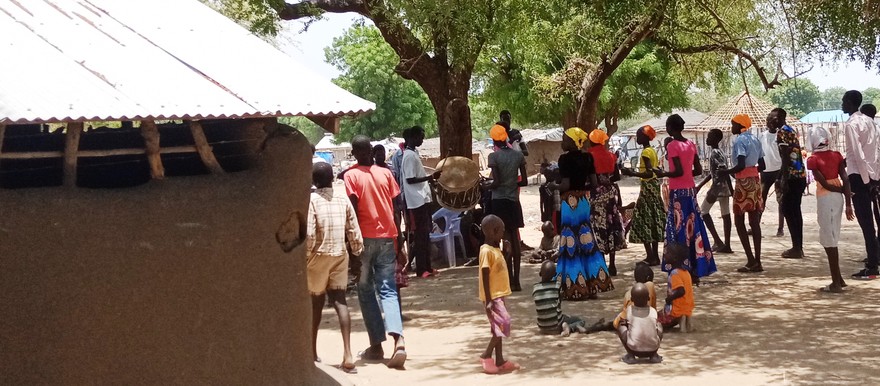 Several churches held services on Palm Sunday in the town of Bor despite warnings to restrict public gatherings to contain the novel coronavirus disease.
Last month, South Sudan's government banned major public events to avoid the new coronavirus from spreading across the country.
A section of Bor residents interviewed by Radio Tamazuj expressed mixed reactions on the government's decision to ban all public gatherings.
Simon Manyok, a local resident, said certain cultures and myths make the locals completely ignorant about the dangers of the pandemic.
"Handshakes are part of our cultures. And if someone fails to do so, those in the villages will hold grudges against you. People will only adapt to this new lifestyles if the government carries intensive campaigns in cattle camps and residential areas," said Manyok.
He added, "But church services should continue as people observe social distancing".
Another resident, who only identified herself as Yom, said she was worried as religious leaders held a church event, despite the ban.
"Our government must be serious. In Bor, people think crowding at churches for prayers is the only safety measures and pastors are encouraging this. Also, others believe we will not get this disease because of weather. But there are cases in Juba," she said.
Yom urged the government to carry out health education on COVID-19 for religious and traditional leaders to be able to engage the locals.
For his part, Daniel Deng, the Executive Director of Jonglei Institute for Peace Democracy and Development, called for the full formation of the coalition government to help fill the leadership gaps in the states.
Major General Joseph Mayen Akoon, the state police commissioner confirmed several churches held Palm Sunday services in defiance of the ban on public gatherings.
"We were surprised that churches refused to abide by the ban, by holding services. We were even surprised that in Langbar area, they marched on the street. So, we had to intervene. We arrested five organizers of the events and dispersed the gatherings," said Mayen.
The senior police officer appealed to the residents to abide by the measures put in place to curb the spread of the novel coronavirus.
South Sudan has recorded four cases of COVID-19 so far.