Church-run radio station opened in Yei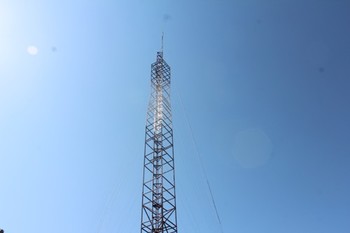 A new radio station belonging to the Evangelical Presbyterian Church (EPC) was launched officially in Yei River State on Tuesday.
The event was attended by several government officials in Yei town.
Speaking during the opening of EPC radio FM-88.6, Bishop Elias Taban Taban, founder and chief director of the radio said the ultimate goal of the new radio station is to promote peace, reconciliation, unity and development in Yei River State.
"EPC radio, the voice of peace and hope, will focus on preaching the good message of Jesus Christ that aims at promoting peace and reconciliation," he said.
Elias further said the new radio covers the whole state and neighboring states. He revealed that the radio station will be monitored by the government.
"We believe that radio station could be either a weapon for development or destruction. If the weapon is with a wrong person, it can be used to destroy the nation," he said.
"We as EPC, we are just caretakers and as a government, this radio station will be managed by the state government and we equally as a church will benefit from preaching messages of peace and reconciliation," he added.
Alfred Kennedy Duku, minister of information in Yei, said the new radio station will focus on peace and conflict resolution in the country.