Chinese gold miner killed, 8 others injured in Budi County car accident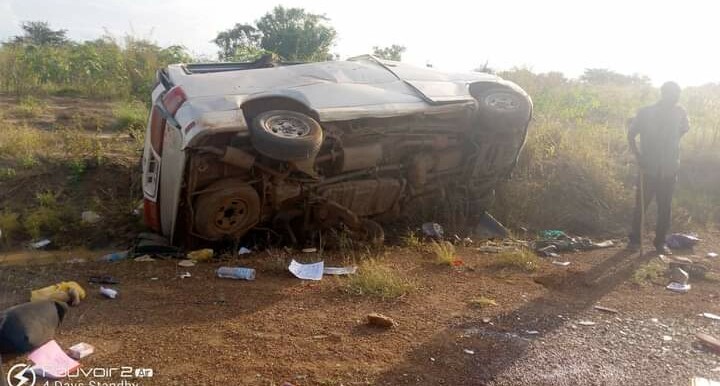 A Chinese gold miner working for Prudential Mining Company died on the spot while eight other people who were traveling in the same vehicle sustained injuries when they got into an accident along the Ngauro-Nahichod road in Budi County in Eastern Equatoria State on Tuesday.
According to local authorities, the vehicle overturned at around 2 pm due to poor road conditions.
Prudential Mining Company is a Chinese firm that operates in Ngauro Payam of Budi County.
Michael Kokol, a member of the state parliament representing the Ngauro constituency told Radio Tamazuj Thursday that the injured are receiving treatment at Kapoeta Hospital and that the body of the deceased Chinese national was flown to Juba for burial.
"One Chinese mining worker died and more than 8 locals who were guarding them (Chinese) were injured when their vehicle overturned in Ngauro Payam. They were traveling from Ngauro to Nahichod Central Payam and their car seems to have lost control in Iruhi Boma," he explained. "All the people who were injured are currently getting treatment in Kapoeta and the one who died was flown to Juba."
Meanwhile, Oryem Emmanuel, a civil society activist in Eastern Equatoria State said the accident was unfortunate but that local communities were being cheated by gold mining companies who are not involved in delivering services and or lack corporate social responsibility practices.
"May the deceased rest in peace and the injured recover quickly however the people of Eastern Equatoria must also benefit from it (gold mining)," he said. "We however need to see good roads leading to the area and also some of the basic services should reach the people."