China hands over new Juba Teaching Hospital buildings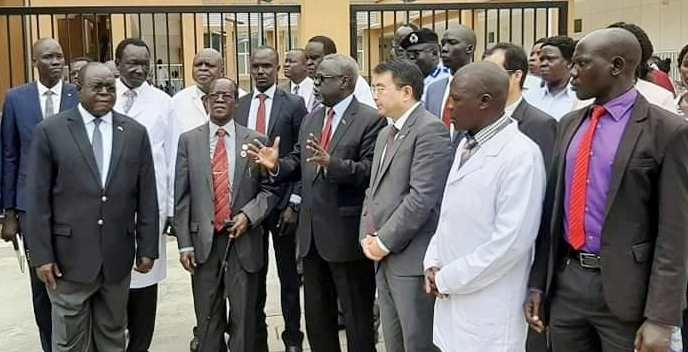 The Chinese government on Wednesday handed over seven new buildings at Juba Teaching Hospital to the National Ministry of Health.
Speaking at the handover ceremony in Juba, the Chinese ambassador to South Sudan, Hua Ning said their priority is to ensure South Sudanese access better health services.
"Our aim is to offer good health services to the people of South Sudan. We will continue to give support and medical team will be working together with the South Sudanese medics. I see this hospital as a symbol of our cooperation and friendship with the people of South Sudan," Ning said.
For his part, South Sudan's Vice-President, James Wani Igga warned doctors and health workers not to operate when they are drunk.
"Comrades, do not come and operate this equipment when drunk. These medicines and equipment are very expensive," Igga said.
He promised that the national government will work to increase salaries of doctors, stressing that doctors tend to give better services to the patients if they are well motivated.
"The hospital will reduce expenses from the ministry of Finance to send government officials outside the country for treatment," Igga explained.
He advised South Sudanese to stop going for treatment abroad, saying the hospital is capable of treating them.
Igga appealed to medical personnel at the hospital to properly manage and operate the modern equipment.
Juba Teaching Hospital is the main referral health facility in the country.