Child killed, 2 boys abducted in Jonglei road ambush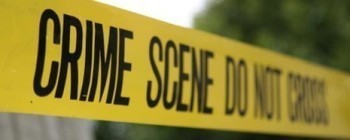 An eight-month-old baby girl was killed and two of her brothers, aged 13 and 15, were abducted by unknown gunmen in Duk County of Jonglei state on Saturday.
According to authorities, the children's mother was freed unhurt during the incident.
"When floods started a big population of the Bor West area was displaced to the Pogok area. So, on Saturday evening, a woman with a baby strapped on her back and two of her sons left to collect grains from her farm in the Charakou area," said Deng Riak, the county executive director. "At midday, she was intercepted by criminals who abducted them. But the criminals later killed the baby, released her mom unhurt in the Makol-Cuei area, and took the two boys."
He blamed the attack on armed Murle criminals from the Greater Pibor Administrative Area (GPAA).
Deng said the attack created panic in parts of the county and warned that such incidents may derail the ongoing initiatives aimed at restoring peace to the restive Jonglei region.
Joseph Mayen Akoon, the state police commissioner, confirmed the incident and urged Bor residents to take extra precautionary measures before they could embark on journeys.
"Our bushes are filled with criminals. So, my message is that residents must get themselves prepared and move in a group to avoid such incidents," he advised.
For his part, Bishop Moses Anur of the Episcopal Church of South Sudan's Athooc Diocese, condemned the attack, saying families have been deserting the area in fear of an imminent attack.
The clergyman called for an end to recurring violence in Jonglei.
On Thursday, Peter Ajak, the GPAA coordinator in Juba, said the Murle community was committed to restoring peace in Jonglei through the ongoing peace initiatives and urged Jonglei authorities to stop pointing fingers at their neighbors during the attacks, saying there are criminals everywhere.