Chief beaten, briefly detained over foiled cattle raid in Torit County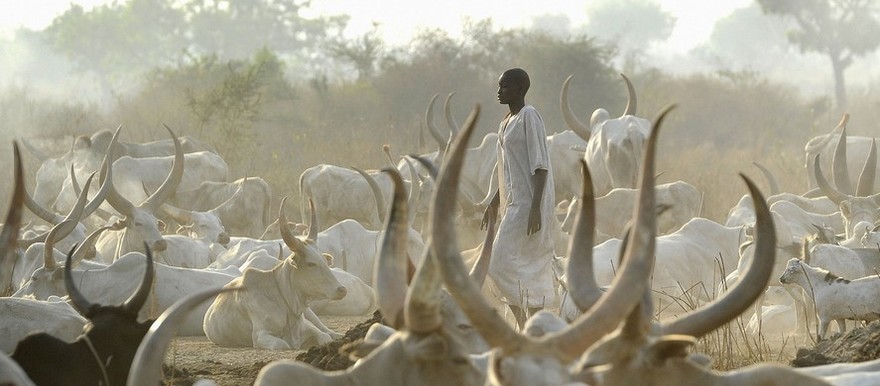 The police in Torit, Eastern Equatoria State have said they briefly detained a chief for alleged involvement in a foiled cattle raid in Himodonge Payam of Torit County on Monday.
The incident happened at midnight on Monday when a group of armed men attacked a cattle kraal but were repulsed. A teacher, Stephen Akilo, 40, was shot and injured during the attack.
The Eastern Equatoria State police spokesperson, Maj. Justin Kileopus Takuru confirmed the arrest of the Otose Boma chief, Omoli Kamal, but said that he was later released to go and seek treatment after his wife vouched that he was not involved in the foiled cattle raid.
"There was one person brought, he is the sub-chief of Otose (Boma). He was arrested and brought here as a suspect, but the wife says that he is not a suspect and that he was only escorting her towards Torit," Maj. Takuru said. "They were coming early in the morning at about 3:30 am to Torit and her husband (Chief Omoli) wanted to escort her up to the barracks and then he would go back when she entered the town. They met a group of people who were looking for the people who attempted to raid cattle."
He added, "The people who were pursuing the cattle raiders arrested the chief and beat him up. He was brought here in a bad condition and we took him to the hospital. He could not even talk well so we released him to get treatment."
He called on the people of Hilieu and Otose to embrace peace and coexist without conflicts.
"My message to these two Communities, my people in Otose and Hilieu, this thing is not good and it should not advance to another level. There are chiefs, they should come together and resolve problems in the villages," Maj Takuru cautioned. "Even the youth should not enter into conflicts. People should be patient and allow the law to take its course. The one who has committed a crime will be jailed and the one who did not commit any crime will be released. The people of Hilieu should bring in those who beat up this man so that the process of court can go well."
Loki James, a youth leader in Himodonge Payam, said his people have no intention of revenge but cautioned politicians against instigating violence in villages. He urged the government to handle the Otose-Hillieu conflict before it gets out of hand.
"I am saying people should not take revenge. We don't have problems but this issue of adding problems is not good. The one of yesterday (the chief's beating) disappointed us very much. We were now in a state of peace because these are our brothers and we don't have problems with them," Loki said. "We wanted to stay with them together but the problem is in Torit where they get deceived. We don't have a problem. Even on this road, they move freely, their women move freely taking vegetables to Torit, they have no problem with us. If we were bad people and if someone takes your cattle, will you still have peace with that person? My youths are calm, they are not vengeful."
Meanwhile, the minister of local government and law enforcement, Peter Lokeng Lotone, says they are engaging NGOs to obtain facts about the incident and that the two communities will be brought together to dialogue.
"We are working with partners, the NGOs, to go and do fact findings of the incident which was happening. After getting the facts, then the two communities will be brought together to have dialogue," Lokeng said.
On 1 January, over 50 head of cattle were raided from Hillieu village prompting the youth there to track the footmarks of the raiders leading to the arrest of some youth from Otose village and the confiscation of 10 guns. Otose cattle were also confiscated by Hillieu youth during the process.
The Eastern Equatoria State government has in the past tried to reconcile the two communities in vain as some Otose community members failed to show up for meetings.