Chamber of commerce cautions traders against price hikes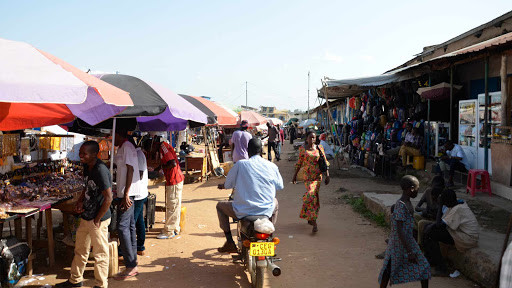 File photo
Traders in South Sudan have been warmed against taking advantage of the coronavirus pandemic to increase prices of goods.
Speaking to reporters in Juba on Thursday, the deputy chairperson of South Sudan Chamber of Commerce, Ladu Lokak said the border closure did not affect movement of goods.
"My message to traders in Juba market is that they must cooperate and not increase prices of goods. Our borders and airports are not closed for goods entering the country. Let traders cooperate and put reasonable prices for the people of South Sudan," he explained.
Ladu pointed out that South Sudan's borders with Uganda were only closed for people entering or leaving the two countries.
"But the two governments are allowing vehicles transporting food items, provided that only the driver and assistant are on board," he said.
Last week, the presidency warned business communities against increasing prices and hoarding essential goods and commodities.
The warning came after it emerged that some traders had increased prices of goods in the market, amid rising demands from citizens.
Although South Sudan has not registered any case of coronavirus, it is stepping up efforts to prevent the new deadly pandemic.