CES governor urges NAS to join peace efforts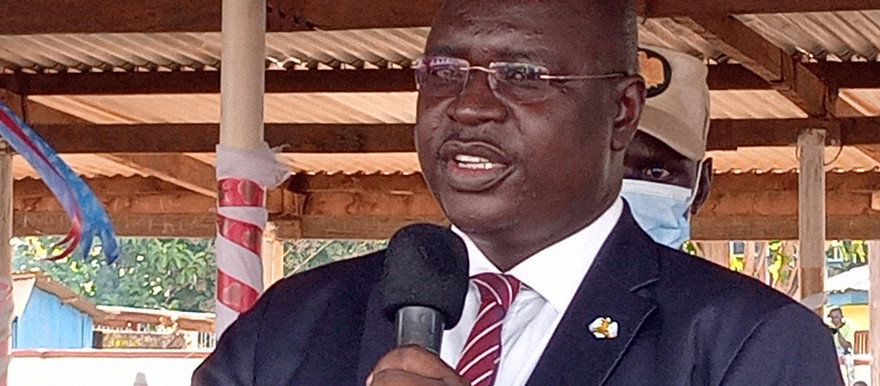 Governor Emmanuel Adil addressing a crowd in Yei (Radio Tamazuj)
The Governor of Central Equatoria state Emmanuel Adil Anthony is urging the rebel holdout group, the National Salvation Front (NAS) under the leadership of Thomas Cirillo to join peace talks with the government to end the suffering of civilians in the state.
Over the recent weeks, NAS forces have allegedly intensified offensive operations against government positions and launched attacks on military convoys in Lainya, Morobo, Juba, and Kajo-Keji.
Speaking during a visit to Yei River County on Saturday, the governor condemned the ongoing attacks against civilians and government forces within the state.
"I want to condemn the attack on civilians who were going from Yei town to a market in Ombasi in Otogo Payam and I am calling on the people who have taken up arms to respect the rights of the civilians. We should not turn the guns on the civilians because they are tired of suffering and currently its only Central Equatoria State experiencing war and this must come to an end," he urged.
Adil called on the NAS to join the peace process in South Sudan and pave way for peace, stability, and development in Central Equatoria and South Sudan.
"Please a peace agreement has been signed and I know there are challenges in the implementation of the agreement and I call on all of us to stand in support of the peace agreement," the governor appealed.
He also urged government forces and security agencies to protect and ensure the free movement of civilians in Yei while urging NAS to respect the cessation of hostilities agreement and the Rome declaration.