CEPO urges dialogue to resolve Pochalla crisis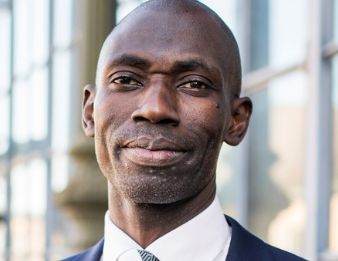 CEPO'S Edmund Yakani. (File photo)
Amidst escalating unrest in Pochalla County in the Greater Pibor Administrative Area (GPAA), Edmund Yakani, the Executive Director of the Community Empowerment   Progress Organization (CEPO), has called for dialogue to resolve the crisis.
Pochalla County has witnessed violent clashes between local Anyuak youth and members of the South Sudan People's Defense Forces (SSPDF), resulting in tragic loss of lives.
Yakani told Radio Tamazuj that there has been a longstanding dispute between the Anyuak community and the Greater Pibor administration tied to issues like salaries and political differences. He explained that matters recently escalated when armed Anyuak youth attacked an SSPDF military barracks in Pochalla County.
According to Yakani, the national government bears responsibility for its lack of intervention in community conflicts, particularly those involving youth and SSPDF.
"Many armed youth are former soldiers who reintegrate into their communities with weapons. The government's response has been inadequate and some politicians may be profiting from these conflicts. A committee should have been formed to address the issue, especially regarding the political demand for Pochalla's Anyuak community to exit GPAA," he said. "Before addressing this, the national government should release a statement condemning the conflict or calling for a ceasefire. Instead, the national army's spokesperson justified the use of helicopter gunships and described these youth as rebels, potentially pushing them to organize and continue fighting."
"The use of gunships has led to the displacement of civilians and a dire humanitarian situation, constituting human rights violation," Yakani added.
He joined Charles Wello Onyony, a lawmaker representing Pochalla County in the Transitional National Legislative Assembly (TNLA), in condemning the army spokesperson, Gen. Lul Ruai Koang, for labeling the youth as rebels.
"Dialogue should be the way forward, not gunships. I call on the defense minister to be summoned to reveal who authorized the use of gunships on the Anyuak and for that person to be held accountable," Yakani charged. "It is perplexing that there has been no official response from the presidency, GPAA government, or the Council of States. This silence may suggest that some individuals in Juba could be involved or content with negative developments in Pochalla."
"I urge the president to make his position known, as swift action should have been taken, as seen in other incidents elsewhere in South Sudan," he added.
According to the civil activist, it is not the first time government resources have been used to incite inter-communal violence. He appealed to the presidency to immediately intervene by calling for a ceasefire.
"The presidency and GPAA should call for a ceasefire. Anyuak youth should embrace peace, and SSPDF should halt hostilities," he counseled. "The national government should establish a committee to promote peaceful coexistence among the Anyuak and other GPAA communities. Neglecting Pochalla poses a security risk, given Ethiopia's instability."