Central bank to inject more money to stabilize economy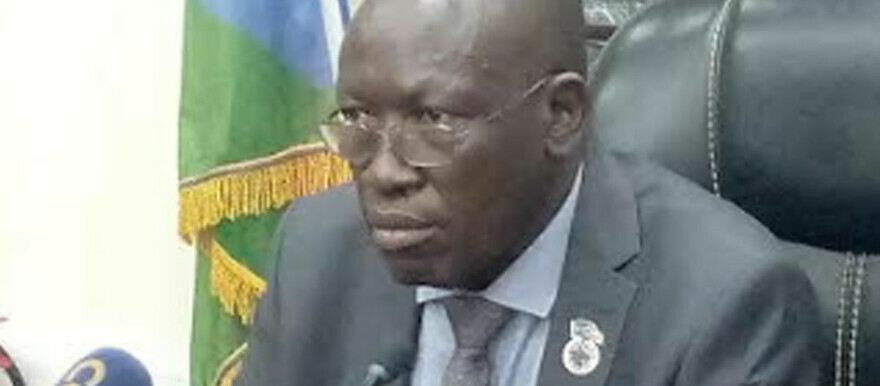 BOSS Governor Moses Makur Deng. (Radio Tamazuj photo)
South Sudan's Central Bank said Friday it will inject 8 million US dollars, an increase from the previous 5 million US dollars, into the country's economy on a weekly basis to strengthen the local currency against the dollar.
Bank Governor Moses Makur Deng told reporters in Juba that they would auction 5 million dollars to commercial banks and 3 million dollars to forex bureaus as the South Sudanese pound (SSP) weakens against the US dollar.
 "We are releasing too much money into the economy and that could increase the value of the dollar to the SSP so to counteract that we have to increase the number of auctions of the foreign currency that we give to the market starting from next Monday (June 13)," Makur said.
Makur revealed that once the market does not stabilize they will again increase the forex from 8 million dollars weekly to 13 million dollars and then to 20 million dollars until the local currency stabilizes.
"We have enough reserves to deal with such situations… We will watch the trend of the rates if it persists," Makur said.
The bank governor said speculation by the market and ongoing payment of five months' salary arrears for civil servants are some of the reasons that have led to the weakening of the local currency against the dollar.
The bank governor pointed out that the government has started to pay civil servants' salary arrears, saying the payments will continue until late June.
South Sudan's economy is struggling to recover from soaring inflation caused largely by years of conflict since December 2013 that hit its oil sector.
South Sudan's economy is almost entirely dependent on exports of oil.