Calm returns to Pibor after 10 days of bloody clashes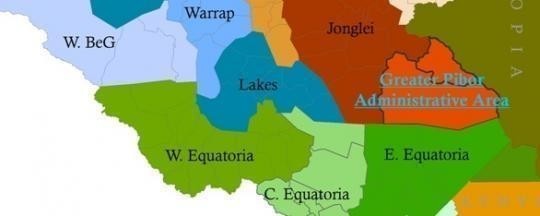 Greater Pibor Administrative Area (GPAA) Chief Administrator Joshua Konyi says calm had returned to his area after a group of armed youth from Greater Jonglei attacked, leading to ten days of bloody clashes.
According to him, more than 150 people were killed and over 600 houses torched in the ensuing clashes.
In an interview with Radio Tamazuj, Konyi said, "The situation is now getting calm after violence that continued for nearly ten days. The fighting started on 10 May and ended on 17 May. A group of youth from Gawaar Nuer attacked our area despite a series of peace conferences in the past."
He said the Murle youth managed to push out the attackers using force but they made off with thousands of heads of cattle and abducted several children and women.
"Our local youth managed to force the youth from Gawaar to return to their area. And as I speak, there is no presence of them in our area. They attacked around 1,736 houses and looted nearly 44,962 head of cattle. They managed to kidnap 112 women and 84 children. 128 men and 28 women have been killed, 691 houses burned to ashes, and 51 people wounded," Konyi said.
Asked to explain how he got the statistics, Konyi said, "Gumuruk is the only county that has been affected by this fighting. We called the executive director along with some youth who were involved in the fighting and they gave us these figures based on their witness accounts."
He said he was surprised by the attack because the communities in greater Jonglei have been engaged in a series of peace dialogues.
"We organized a peace conference in Juba under the supervision of the vice president, Dr. James Wani Igga. We organized another conference in Pieri and we agreed to exchange the abducted children between the two communities. The resolution of this conference has been implemented," Konyi explained. "We handed over to Lou Nuer 23 children and they handed over to us 27 children. This was in March this year. But what we are surprised of is that we don't have borders with Gawaar Nuer and we are wondering why they came all the way to attack our people."
The chief administrator said he had prevailed on the youth under his charge to stop fighting and attacking neighboring communities and that trade had resumed.
"We have tried a lot. Up to now, we managed to stop the youth who were engaged in the fighting with our neighboring communities such as Lou Nuer and Dinka Bor. As I speak with you, Lou Nuer business people are on their way coming to our area for trade activities. Dinka Bor cattle traders were here and they managed to go back to Bor with their cattle and nothing happened to them," Konyi said.