Calm returns to Lainya County after killings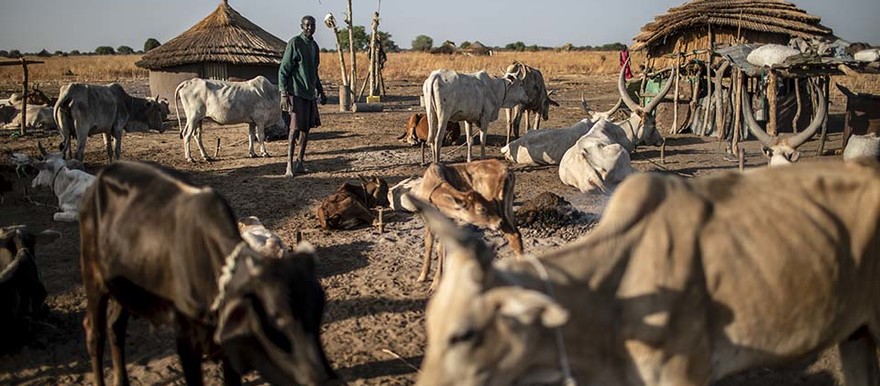 Calm has returned to Lainya County of Central Equatoria State after three civilians were reportedly killed and four others injured during a cattle raid in the area last week, police said.
The police commissioner for the now-defunct Yei River State Yoasa Lujang said business activities have resumed and people were going about their businesses as usual.
"Right now the situation is calm and there is no sign of revenge because we have convinced them not to take the law into their own hands and currently the general security situation is stable," he said.
According to Lujang, suspected NAS fighters attacked and raided Mundari cattle in the Lainya area last week, sparking the clashes.
"Some suspected soldiers from the NAS group attacked the Mundari cattle keepers and the Mundari cattle keepers repulsed the NAS fighters. Later, the Mundari cattle herders turned and killed three people in Lainya," Lujang said. "The people killed were James Moyi Elia 45 years old, Taban Manase Simiyona 47 years old, and Jackson Lukadi 78 years old and the police could not intervene because it will cause another fight between the police Mundari cattle keepers. But we are trying our best to intervene on this matter."
Suba Samuel, the NAS spokesman denied Lujang's accusations. He says the Mundari cattle keepers have been fighting among themselves in Lainya County for the past few days.
"Everybody knows that the Mundari have been having problems and fighting a sectional war among themselves. How do we come into this fight? Everybody knows our national objectives and we cannot be reduced to cattle raiders. If the Mundari have been fighting over cattle that is not NAS objective," he claimed.
Yoasa Taban, the executive chief of Lokurbang Boma told Radio Tamazuj that two cattle keepers from Terekeka county clashed between themselves killing the two residents. He said they also raided cattle in the area.
"It was early in the morning when we were awakened by the sounds of gunshots and we learned the Mundari cattle keepers have been fighting among themselves. In the process, they took our community cattle from four different camps. At the moment no intervention from the government and we want the government to rescue us in this village," he appealed.
The chief added that hundreds of the area's residents have fled into the nearby bushes without access to food, water, and shelter.
Recently, authorities in Central Equatoria State issued orders directing all cattle keepers from Terekeka County to return to their areas of origin.