Calm returns to Kaya town after heavy fighting: official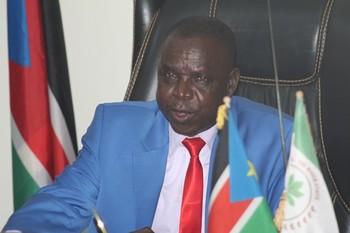 File photo: Governor David Lokonga
Calm has returned to the town of Kaya near the Ugandan border after heavy fighting between government and opposition troops over the weekend, a top state official said.
Yei River State Governor David Lokonga said government forces have been deployed to protect civilians in the area and to deter anti-peace elements.
"The general security situation in Yei River State in all the greater counties of Yei, Morobo, Kajo-Keji and Lainya counties is peaceful. We are for peace but there are some people who are anti-peace. I want to assure you that Yei is calm and normal including its rural counties," he said.
Last week, the rebel-appointed governor of Yei River State Matata Frank named a new cabinet.