Calm returns as death toll rise to 12 in Cueibet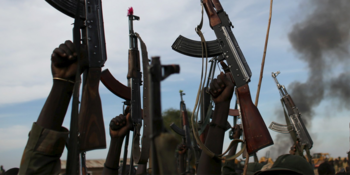 Authorities in Cueibet County of Lakes State say calm has returned to Agangrial village where the two sections of Pagok and Ayiel clashed last week.
Last Thursday, five women died in the revenge attacks triggered by a cattle raid by the Ayiel section that led to the death of one woman from the Pagok section on Thursday.
Speaking to Radio Tamazuj on Monday, the Executive Director of Cueibet County Zachariah Mamer Thokgor said seven women and five men were killed in the clashes on Thursday and Friday.
"We had two people wounded in Cueibet hospital, but they succumbed to their gunshot wounds. In total 12 people died from both sides in the clashes," he said.
Mamer pointed out that due to floods and bad roads, security forces have not been able to access the area to assess the damages.
He added that the two communities stopped fighting without any security forces intervention.
The acting commissioner of police in the area Machar Muorwel said the police have not arrested anyone as the area is inaccessible due to floods.
"They fought with each other until they separated by themselves without any security forces intervention," Muorwel confirmed.
The authorities say the security forces on the ground will not be able to contain the situation if the clashes start again, but urged the communities to exercise restraint and let the government intervene.