Call for better maternal healthcare in Marial Baai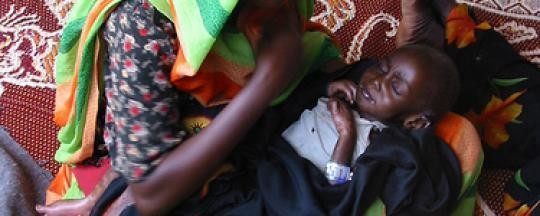 Health authorities from Marial Baai Primary Healthcare Centre in South Sudan's Northern Bahr el-Ghazal state have expressed deep concerns over shortages in drugs and the lack of a functioning midwifery department in the payam.
Pregnant mothers in the payam, which falls under Aweil West county, are suffering according to Botrus Kenyang.
"(For) women who want to deliver, it is hard for them because (there is) no vehicle to transport them to Aweil department of delivery unit. This is a very big challenge to us. We want to have an ambulance so that it can be very easy to transport women in delivery period from Marial Baai to Aweil" Botrus claimed.
'Many reports' have been sent to the state ministry for health through the Aweil West county health department in order to address the issues faced by pregnant women, Botrus claimed, although they have received no positive response so far.
The employee urged the government of South Sudan and the Northern Bahr el-Ghazal state government to provide health centers with sufficient drugs and an ambulance in order to improve the treatment of patients.