Fighting ongoing in Longechuk, SSPDF and SPLA-IO trade accusations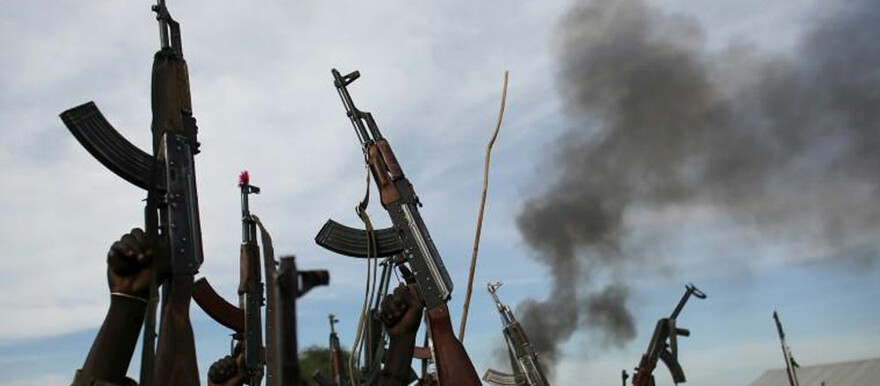 Fresh fighting is ongoing between the South Sudan Defense Forces (SSPDF) and the Sudan People's Liberation Army in Opposition (SPLA-IO) in Longechuk County of South Sudan's Upper Nile State. 
 
The fighting which erupted this morning is between the two main parties to the 2018 Revitalised Agreement for the Resolution of Conflict in South Sudan. 
Major Gen. Lul Ruai Koang, the SSPDF spokesperson told Radio Tamazuj this afternoon that opposition forces attacked their defensive positions early on Thursday morning and that the clashes were continuing at the time.
"In the morning, the IO attacked our positions in Malual Gahoth in Upper Nile State," Ruai said. "They are also in preparations to attack other areas like Pagak, Maiwut and Turru. We do not have much information for now."
"They are the ones who attacked us. All this time they have been attacking our forces in Turru, Pagak, and Maiwut. They declared it by mouth and they have done it practically," he added. 
SPLM/A-IO on Tuesday announced that they will no longer attend security mechanisms meetings, saying they were dysfunctional in the implementation of the peace agreement. They said attacks on their forces had continued despite numerous reports to the security mechanisms.
Ruai however says it will be difficult to dialogue with SPLM/A-IO as long as they continue fighting and suspend their participation in the security mechanisms.
"If they want the peace agreement to go ahead, they should stop fighting and attacking our forces in their positions. They should not say they will not attend any meetings for the security mechanisms. So they have closed any means for communications. Now they have attacked our forces and if we want to tell them to come so that we talk so that the war ends, they said they will not attend any meeting," he stated.
Responding to the allegations, SPLA-IO spokesperson Colonel Lam Paul Gabriel speaking to Radio Tamazuj this afternoon said the SSPDF forces attacked their defensive positions in Guol, in Longechuk County where the fighting continues.
"They started fighting us. This is our area. Guol is under our control. They attacked us in Longechuk, not in Maiwut. The fighting is going on. they are even planning to attack us in Mathiang. They have sent their military tanks to attack us in Mathiang," he claimed.
On why SPLM/A-IO suspended their participation in security mechanism meetings, Paul said attacks on their positions in different parts of the country have continued without ceasing.
"We left because they have been fighting us all the time. They have attacked most of our positions. If we are in peace let us not fight each other. Why are they attacking our positions every time? We did not declare war, they are the ones who declared war," he said.
He says, "We have left it to the RJMEC, the guarantors if it is good for us to go back to war or not, let them see."
On Wednesday, the Troika countries (United States, United Kingdom, and Norway) in a joint statement condemned the reported attacks by SSPDF on SPLM/A-IO positions in Jekau and other towns in Maiwut County, Upper Nile State over the weekend.
According to Troika, these incidents follow a series of reported attacks across Unity and Upper Nile states by SSPDF and SSPDF-aligned forces on SPLM/A-IO positions over the last two months.