Breakaway SPLA-IO faction meets government officials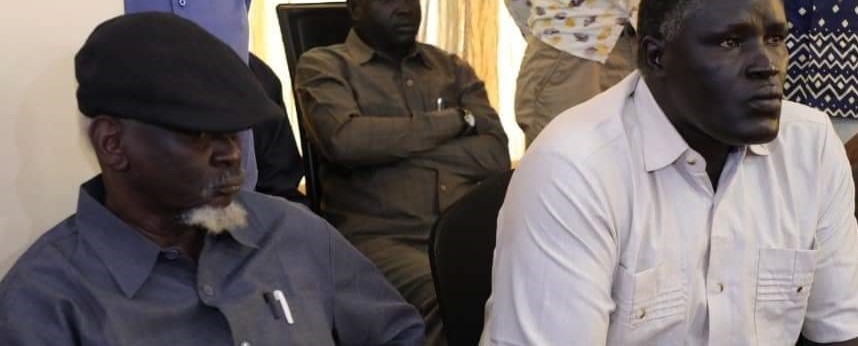 A delegation of the breakaway faction of the Sudan People's Liberation Army-In Opposition (SPLA-IO) on Saturday met with representatives of the South Sudanese government in the Sudanese capital, Khartoum.
The rebel delegation led by its chairman, General Simon Gatwech Dual, also included the group's deputy chairman, General Johnson Olony. The meeting was held under the auspices of the Sudanese government.
In early August, some leaders within First Vice President Riek Machar's SPLA-IO announced that they had deposed him as the head of the party and its military forces. The rival group led by Gen. Simon Gatwech Dual said Machar had "completely failed" to show leadership and greatly weakened the party's position in the unity government.
The peace agreement signed in September 2018 calls for the reunification of all fighters involved in the civil conflict, but the process has been marred by delays.
A unity government that would prepare the country for elections was formed in early 2020. But even now, critical aspects of the peace deal such as security arrangements, transitional justice, and institutional reforms are behind schedule or completely frozen.
Tut Gatluak, President Salva Kiir's adviser on national security affairs, said this first contact with the breakaway faction of the SPLA-IO would chalk out a strategy for formal talks and prepare a list of individuals who would attend it.
"Our people are tired of war; we want peace and stability in South Sudan. We came to meet you in order to tell you that we are ready for negotiations. So, prepare your delegation for the talks, and Sudan has already been informed to mediate the talks," Tut said.
He added," Sudan is the IGAD chair, so we will meet so that you present your agenda to the mediator. Also, we will prepare ourselves for the talks so that we bring about peace in South Sudan."
For his part, General Simon Gatwech reiterated his commitment to peace and stability in South Sudan.
"I am for peace. This first meeting with the government delegation is a good beginning. So, I have accepted to negotiate with the government and my delegation is ready for the talks," he said.
Meanwhile, General Hassan Bilal Ahmed, a representative of the Sudan government urged both sides to prepare their delegations for peace talks to begin.
"A written position will be good so that the mediators can raise your problems with the leadership in South Sudan so that people can move forward," Hassan concluded.