Border trade picks up on Darfur-WBG route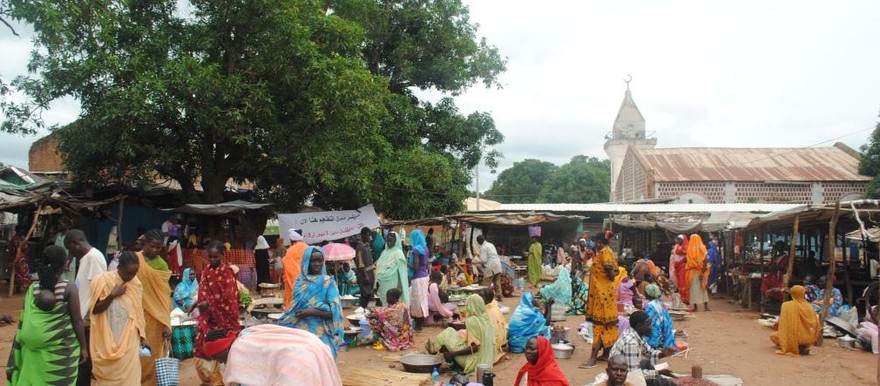 Prices of market goods have fallen in Western Bahr el-Ghazal's Raja county after at least five commercial trucks arrived from Darfur. Traders expressed their support for the reopening of the westernmost part of the border between Sudan and South Sudan.
Adil Hajar, the head of the county commerce chamber, told Radio Tamazuj that the prices of goods in the county are stabilising at last. For example, a sack of sugar cost went from 450 SSP to 360 SSP, a sack of Sudanese flour went down from 400 SSP to 260 SSP, and a jerrycan of groundnut oil from 250 to 180.
As well as the opening of the road linking the County with Buram in Darfur, Hajar attributed this to a successful agricultural season in Raja.
It is reported that in addition to an increase in the quantity of food produced, the introduction of new crops to markets has also helped prices level.
However, the acting commissioner Paul Pastori warned businessmen against illegally entering South Sudan. He said the border opened illegally at Timsa and Eria payams.
The official said that the border is a matter of international security and the authorities of the governments have to write documents for re-opening of the South Sudan-Sudan road. "These are international borders that needs legal procudures to be used for the reopening," he said.
Pastori also noted that there is going to be a peace conference to be held in Raja county with Sudanese communities neighboring the county during the second week of December this year.
There are four trade routes to Raja, via Buram in western Darfur, via Ed Daien in eastern Darfur, via Aweil in Northern Bahr el Ghazal, or via Wau in Western Bahr el Ghazal.
Border closure has been a recurring problem as tensions between the neighbours has risen. An agreement in September was designed to allow cross-border trade to resume but few people have experienced this until now.
Photo by Radio Tamazuj: Raja market, South Sudan.