Boma governor appoints 3 ministers, vows to end child abduction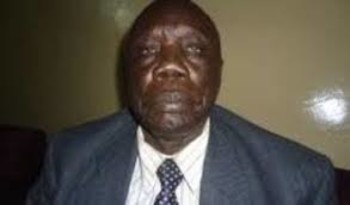 The governor of South Sudan's Boma state on Monday appointed three new ministers to his cabinet as he vowed to bring an end to child abduction and cattle raiding instances in the state.
Governor Ismail Konyi appointed Peter Labalang as the Minister of Finance, Geypaa Nyachanya as Minister for Local Government and Law Enforcement and Lydia Peter Agolory as the new Minister of Gender and Social Welfare.
The appointments follow the governor's visit to Juba last Saturday where he addressed members of his government.
In his remarks, Konyi vowed to end child abduction practices practiced mainly by members of the Murle tribe.
"I will end this practice of child abduction; some can be saying will this man be able to end child abduction? Yes, I can assure you we are able to stop it," he said.
Konyi said these practices have tarnished the image of the Murle community and has to be brought to an end.