Boma authorities promise to return abducted Ethiopian children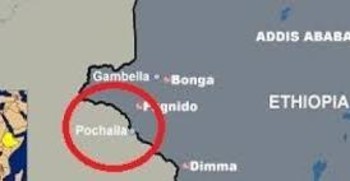 South Sudan's Boma state authorities say they will return abducted Ethiopian children to Ethiopia, as part of a resolution arrived at at a one-day conference held in Gambella, Ethiopia on Monday.
Boma state Information Minister, Diko Konyi, told Radio Tamazuj on Wednesday that during the conference, Boma State governor David Yau Yau made the promise, citing that Jebel Boma county authorities had already identified four children who were recently abducted and they will be handed over to authorities in Gambella.
The conference also attended by Ethiopian Defence Minister Siraj Fegessa and other local leaders in the two border states resolved to enhance cross-border trade and security sector cooperation to reduce trade of small arms, cattle raids and child abduction incidents between the border community.
The border region has experienced increased insecurity, cattle raids and child abduction cases.