Body of slain young man flown to Abyei for burial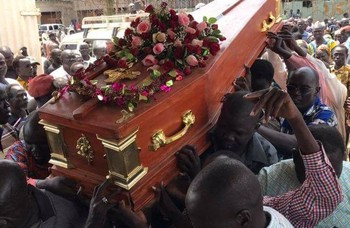 The body of the young man linked to the former military chief Paul Malong, who was shot dead in Juba on Friday night, was flown to his birth place Abyei, a disputed territory between Sudan and South Sudan.
Bol Deng Miyen, 37, was shot dead by unknown gunmen at a hotel in Juba while going to meet with soldiers associated to General Paul Malong following their release from detention.
The body was transported today by air to Abyei where he was born. Dozens of people went to the airport to pay final tribute to the slain associate of Paul Malong.